The Ausmumpreneur Executive Retreat
"The ultimate business and life transformation"
In July 2013 we are holding our first ever mumpreneur retreat.
Held in Palm Cove, this will be a 3 day event focusing on business, mindset and creating your dream life.

What's included
4 Day Retreat including session and workshops with Susan Pease – Mind Gardener
All Meals including Breakfast, Morning and Afternoon Tea, Lunch and Dinner each day
3 nights Accomodation in beautiful Palm Cove
Choice of
Share – 1 King bed between 2 $1200
Twin – One Single bed in a shared twin room $1500
King – A private room with a King Bed $1800
Gorgeous Goodie Bag
The trip of a lifetime!
Payment to be made in monthly installments

Final Payment due on the 31 May 2013
Susan Pearse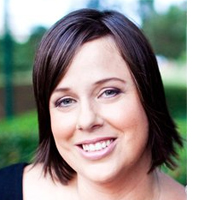 Susan is an established businesswoman and author. Through her successful consulting business reinvention she has been advising key leaders in companies like Rio Tinto, Energex, Thiess and Boeing for over a decade and transforming the way they think and do business.
Susan specialises in translating the theory behind how our minds change and adapt into simple, practical tools which can be applied to everyday situations – from parenting techniques to personal relationships and business.
Susan has recently been awarded an international publishing contract with Hay House and her book on creating a successful person's mind which is already in it's second print run.
As a working mother and entrepreneur, Susan understands better than most the challenges of juggling a busy career while still maintaining a rewarding and fulfilling family life – and the importance of taking time out to reconnect with your partner, children and yourself on a daily basis.
Read more about Susan and check out her Mind Gardener Series here: www.mindgardener.com.au
This is an exclusive event for AusMumpreneur Network Members- not a member join here
http://ausmumpreneursnetwork.ning.com/